---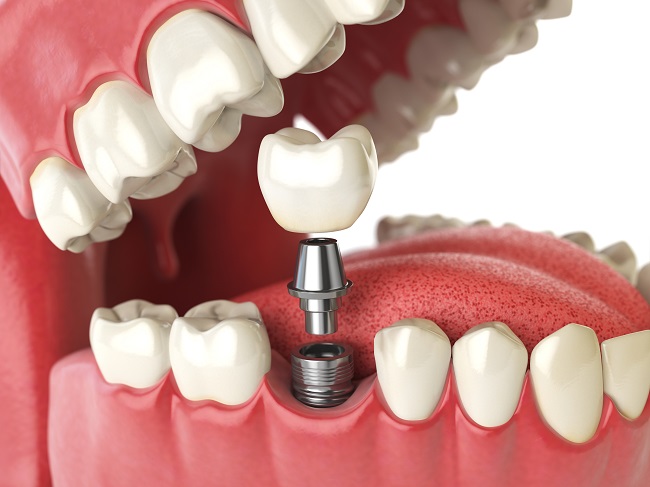 Dental Implant
Dental Implant
A dental implant is a titanium post (like a tooth root) that is surgically positioned into the jawbone beneath the gum line that allows your dentist to mount replacement teeth or bridge into that area. An implant doesn't come loose like a denture can. Dental implants also benefit general oral health because they do not have to be anchored to other teeth, like bridges.


Benefits: A dental implant can do wonders for self-esteem, because it feels and looks like a normal tooth. Many people who were shy about smiling because of a space from a lost tooth feel more comfortable after a dental implant. Beyond the aesthetics, a dental implant also makes it easier to eat and speak, because a titanium post secured directly in the jaw holds the implant in place.


Care: Good oral health habits are required for the implant. You must floss once daily and brush your teeth two to three times at day. In addition, you should visit your dentist every six months for an exam and cleaning appointment.