---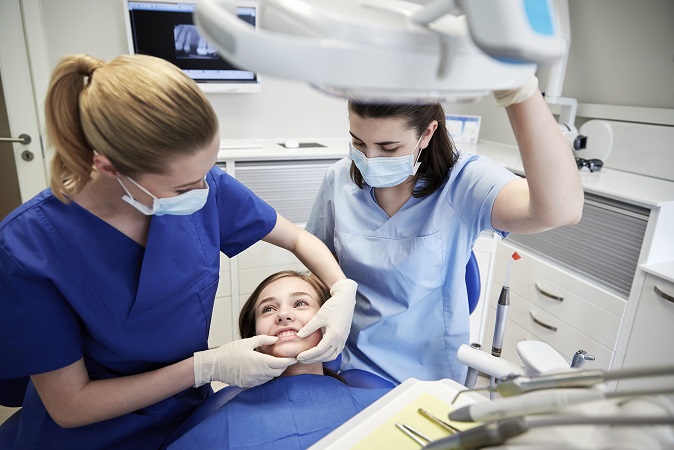 Dental Diagnosis
Dental Diagnosis
When you visit AR 32 SIGNATURE SMILES EXECUTIVE POLY DENTAL CARE CENTRE for a routine dental visit you will get a complete diagnostic examination that ensures your overall well-being is addressed. Our examinations include oral cancer screening and treatment planning, risk assessment, periodontal disease screening, TMJ, bitewings evaluations, and a thorough review of your teeth for weakness, decay, or problems. We use our expertise and advanced technologies to offer you the most effective laser cavity detection and digital radiography, a safe and environmentally-friendly alternative to traditional x-rays.
Dentists are in a unique front-line position to diagnose oral cancer. We are trained to detect the signs and symptoms of oral cancer before they have a chance to develop into serious problems. In its earliest, most treatable stages, oral cancer usually causes no pain or discomfort. If left undiagnosed, oral cancer can progress to more advanced stages.
While it only takes a minute for us to do the free, painless, oral cancer screening, the results can save patients from difficult repercussions in the future. Our thorough examinations have discovered several precancerous and cancerous lesions that may have gone undetected, and have saved our patients' lives.